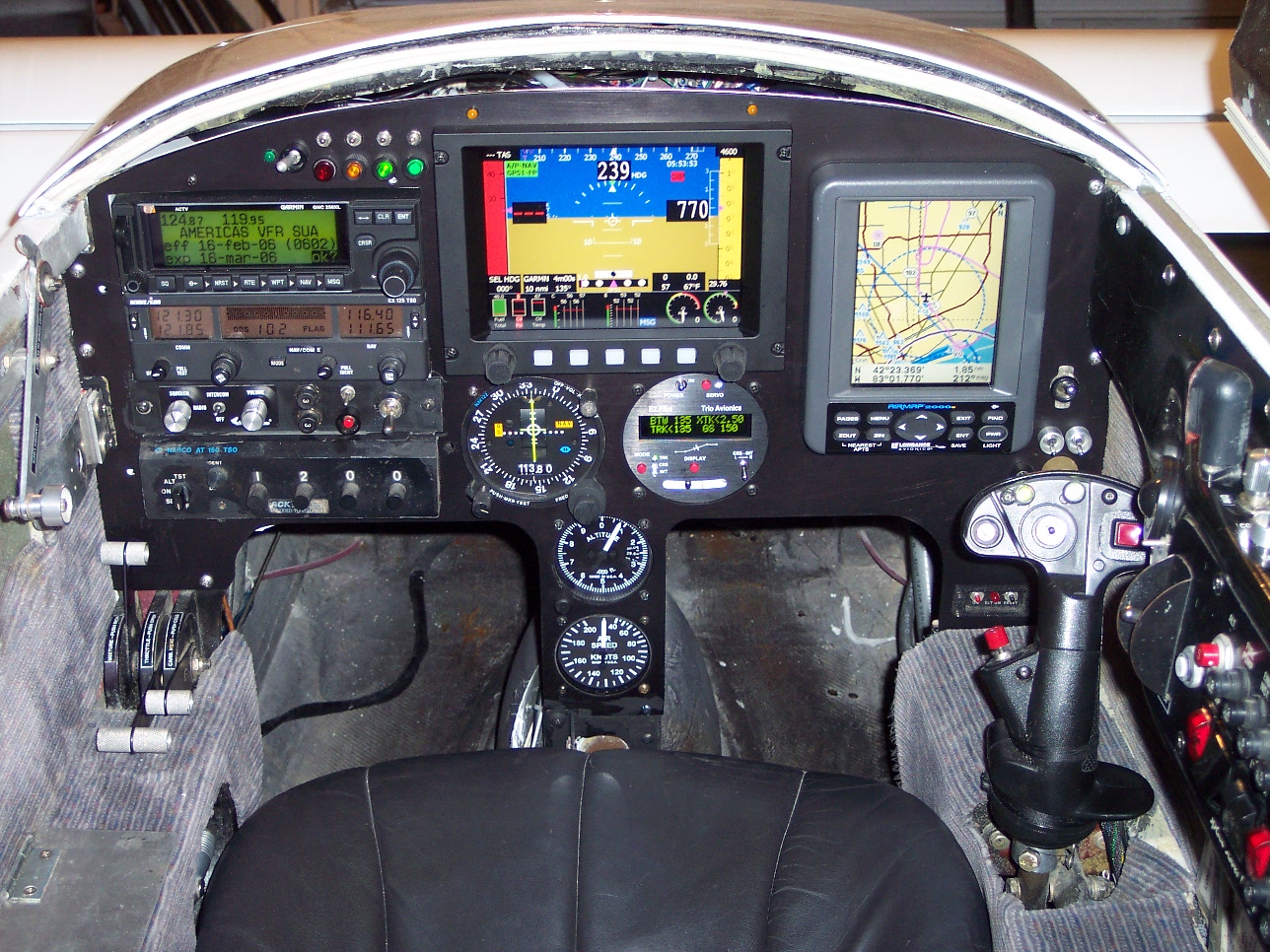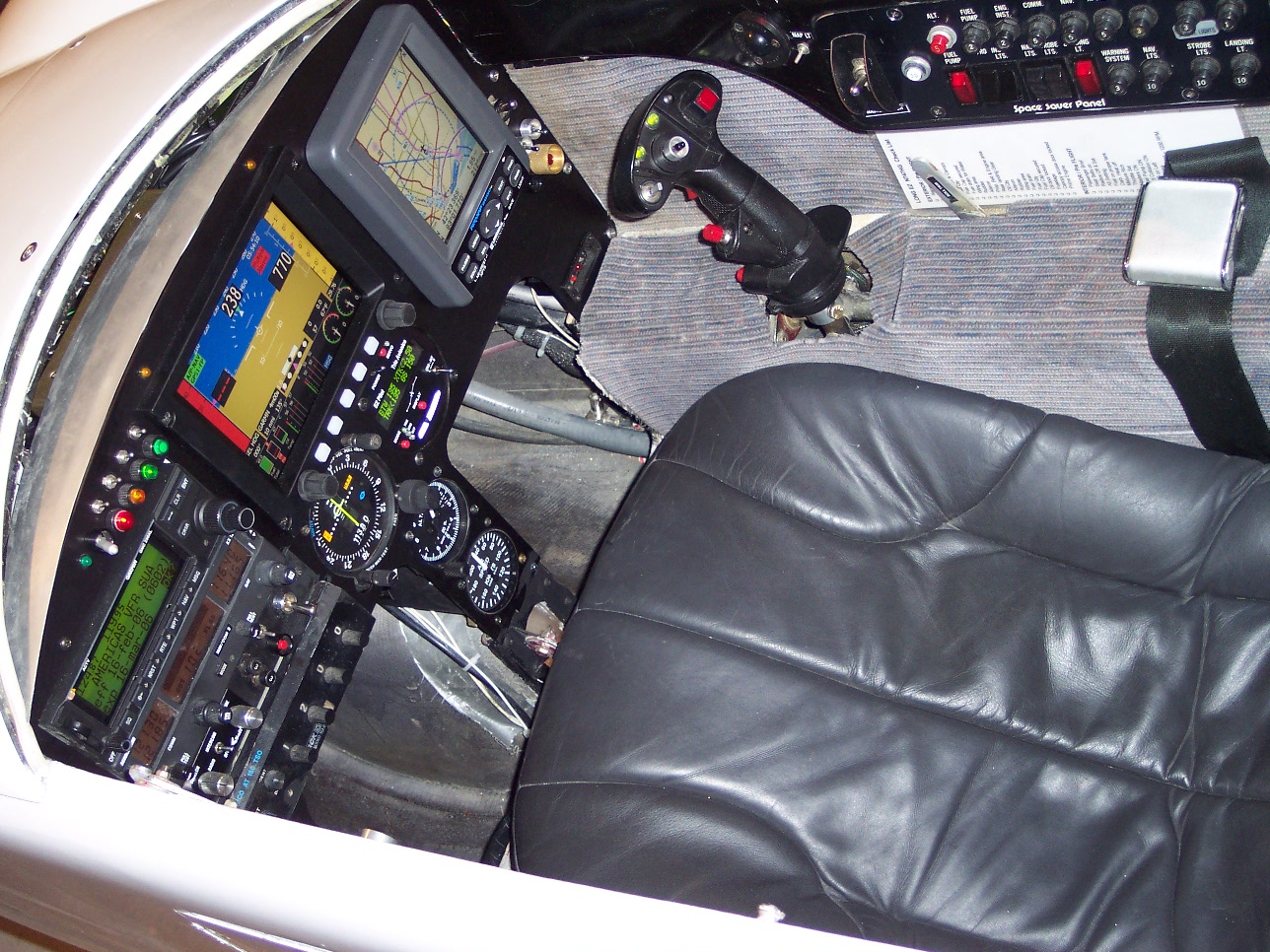 The pilot seat of N55GR is 30 degrees reclined. The bird is full IFR equipped with dual Nav and Coms. Glide slope localizer and marker beacon. She has two moving maps, GPS Garmin 250XL and a Trio EZ autopilot coupled to the GPS and EFIS. The stick is out of an F-16 it is full functional with speed brake, x-mit, x-ponder ident, trim and remote frequency select. As a prior military pilot I like the HOTAS concept (Hands On Throttle And Stick). She also has forced air heat and heated leather seats for the cold Michigan days. Rear seat has flight controls and is also heated. The intercom system is wired for full stereo output with mp3 and CD inputs for those long trips.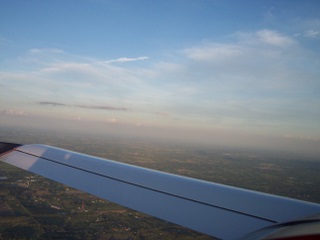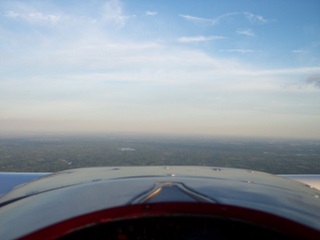 Your looking at the pilot view from left to center to right. These pictures were taken coming back from new jersey. The day was just perfect.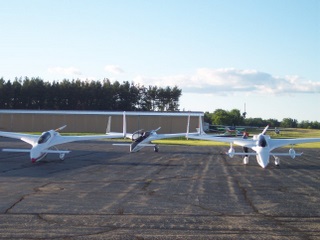 On the left is Dunlap airport. On the right is a flight of three of us getting ready to depart from Ann Arbor Airport, MI.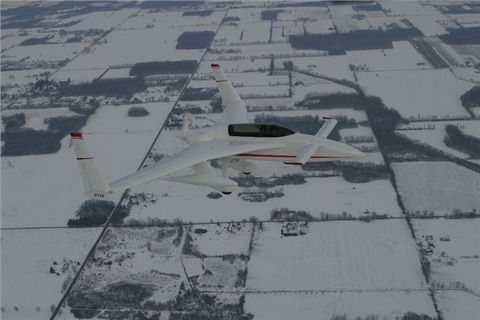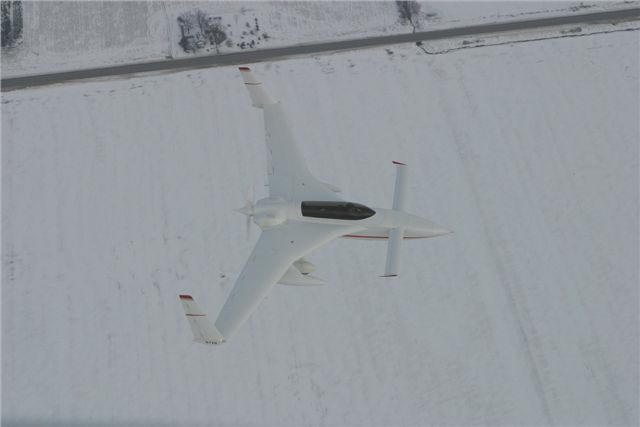 You're looking at two pictures of N7VN. The one on the right was a great shot from above. It almost blends into the snow covered field below her.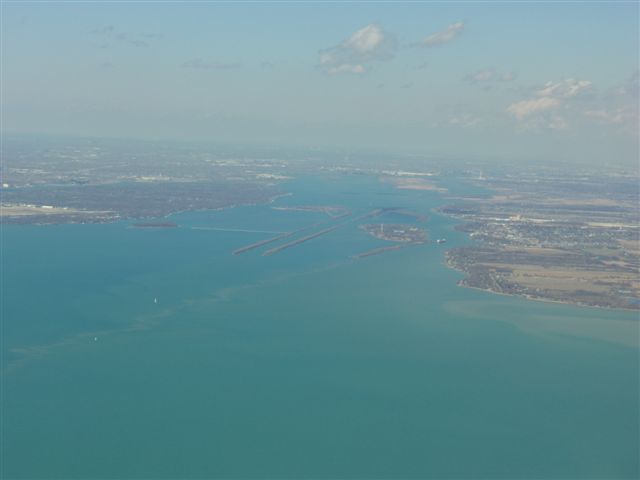 These pictures were taken from N7VN. On the left is the eastern lower Michigan coast line off Lake Erie. On the right your looking North up the mouth of the Detroit river from Lake Erie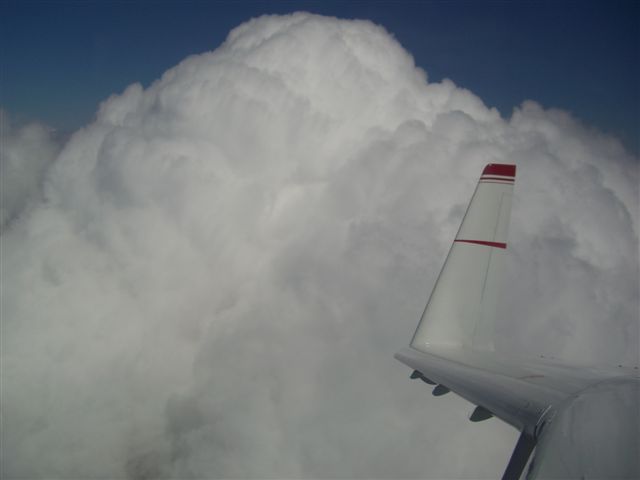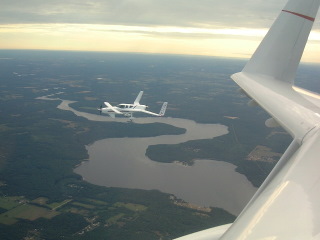 Gary doing some cloud surfing on the left. The right picture is a shot of Harry Manvel's Rutan Defiant on the way to Rough River Ky.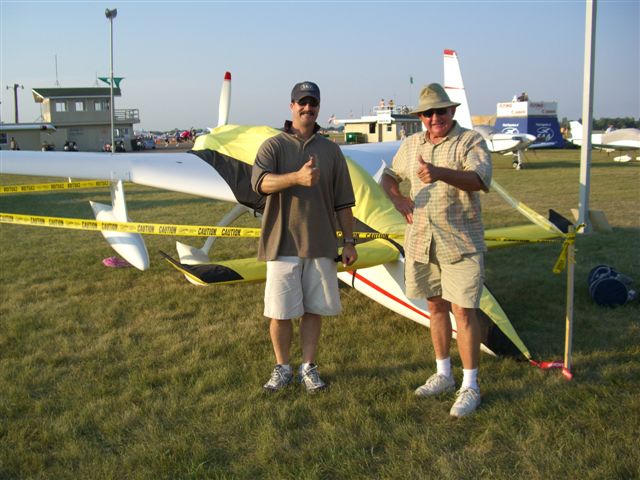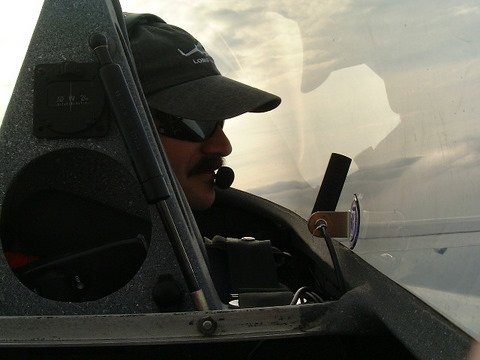 That's Gary and Bill standing in front of N7VN. The picture on the right is also of Gary. Bill was the GIB (Guy in Back)
P2 engine Install P3 Upper Cowl P4 Lower Cowl P5 SPL Parts P6 Flt Pics P7 More Pics P8 Bio Info
P9 Engine TBO P10 Tips & Tricks P11 Your uploads HOME PAGE
Long-EZ aircraft over Michiagn. Canard aircraft over Michigan. General aviation aircraft. Airplane aeroplane cozy longez long-ez long ez longeze or burt rutan designed it. What it's like flying homebuilt long ez. Why own a home built aircraft. Long EZ composite airframe made with glass, foam and carbon. Building materials for a Long EZ speed brake are kevlar and fiberglass. Three Long EZ's ready for take-off. Ann Arbor Airport depature end. Long EZ's at Ann Arbor Airpor. Long EZ over snow covered terain. Picture of a Long EZ canard. Canard in flight on a Long EZ. Front Seat view of the world from a Long EZ. Leather heated Seats in a LongEZ aircraft. Heated Leather seats in a Long EZ aircraft. Lake Erie view from a Long EZ aircraft. In rout to Rough River Kentucky. Rough River Kentucky fly in formation. long ez airplane part of general aviation. Long EZ aviator and pilots association. Long EZ discussion forum and community. Long EZ Instrument panel pictures of a full IFR panel. Hands On Throttle and Stick HOTAS. F-16 fighter control Grip. Long EZ dual nav/coms GPS and marker beacon GRT EFIS and glide slope in a Long EZ aircraft over lake erie