Return to Tips & Tricks BAGGAGE PODS

This baggage pod was from a set (pair) I purchased years ago from a hanger sale. I gave them to Craig Gearhart so he could make molds. The goal was to make a mold that we could produce carbon fiber pods from. I supplied the material and pod, Craig and his brother Joe produced an excellent set of molds.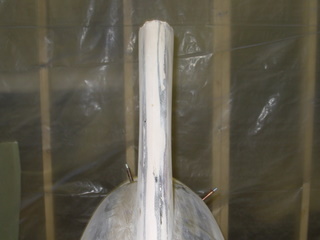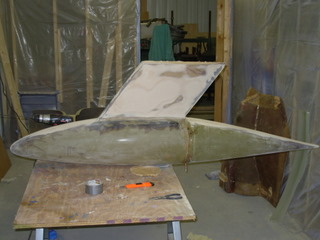 The first thing they did was complete all the fill and finish work need to the original pod. It was fully built but in ruff shape! The entire pod was filled and sanded to be cosmetically perfect before molding. After all, you don't want any flaws in the primary part mold.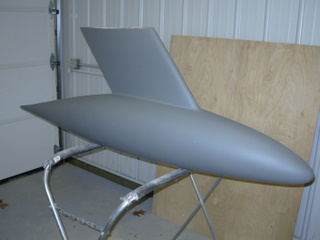 Next they primed the pod and gave it a very fine finish sanding 2000 wet. Next the pod was split right down the center axis and mounted (glued) to a piece of stiff plywood so a female mold could be made from the male part. It was covered in a release agent/mixture before gel-Coat was applied.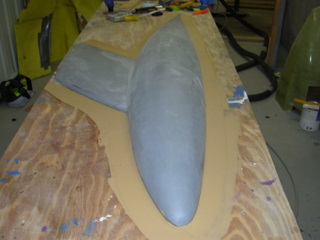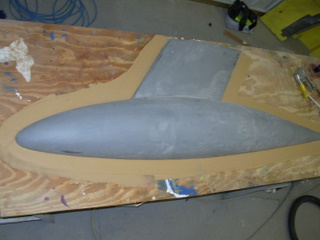 They covered the part halves with orange Gel-coat and then started adding the epoxy and fiberglass matting as needed to build up a strong, robust female mode from the male halves.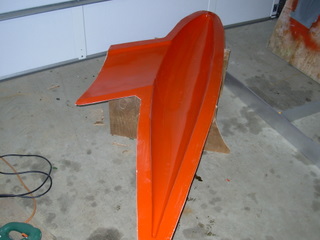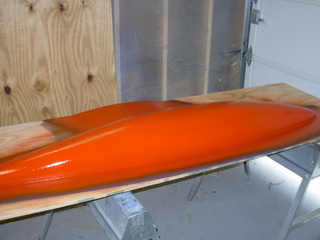 The picture on the right is the male part covered in Gel-coat, glass and epoxy. The one on the left is the finished product after it was removed from the top of the male gray mold.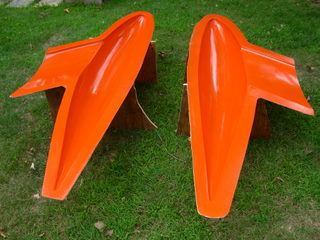 Your looking at the fished female molds for the baggage pods (left and right sides). No they are not for sale! To be honest I don't think they have been used yet. We both need baggage pods.