Return to Tips & Tricks Cowling Modifications, By: Dave Hanson
Wanna try something fast..... before you get out your saw take a look at these ideas for cowl mods. I crushed my P51 when I lost my landing gear. And I needed to make a new one. Being kind of new to the scene someone mentioned armpit cooling and I jumped on it. I didn't really think it out and made a 3 opening cowl hoping to cool my 0200. The problem was no oil cooler on the 0200 so I couldn't cool the oil. I tried it and immediately landed. Looked at the new cowl scratched my head and said to my self. I know what works !!! Yup the tried and true P 51. So off the cowl comes and you can see the rest in the pictures. I just spent a few months repairing the landing gear and working on my brothers plane. So I was ready to get back in the air and leave the R&D to sharper minds or guys with to much time on there hands I like to fly. Here is the start of the cowl rebuild with the 3 opening armpit cooling.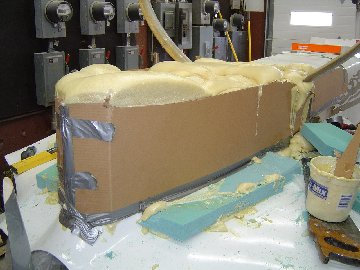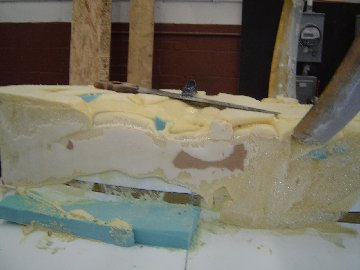 I love this part .... Not really but you have to start somewhere. I try to dam up the foam to get the general shape I have used plastic too, Anyway you get the idea. My favorite shaping tool is a hand saw. I use sure form files to shape and 36 grit on sanding boards. I like to make flat cuts first in both horizontal and vertical planes to get a flat surface I then use a thin wood batten to draw my lines they give a nice flex and continuous curve.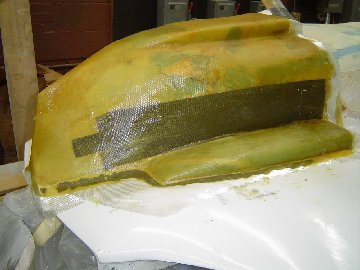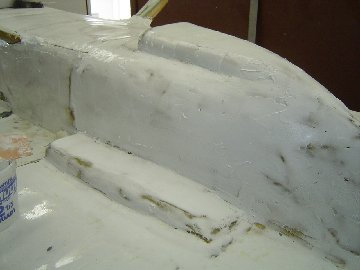 You can see some release tape. since part of the cowl is still good I have to make a partial cowl after it cures it is removed and bonded to the existing cowl then the inside is cut out and the new piece is glassed to the inside of the original cowl. remove as much of the old cowl as you can to reduce weight. slap on the micro then sand and sand. I have found the best and fastest way is to use 36 grit on boards. sand it down to the best profile you want then 3 to 5 coats of epoxy use a squeegee. It will fill all the pin holes and sanding marks.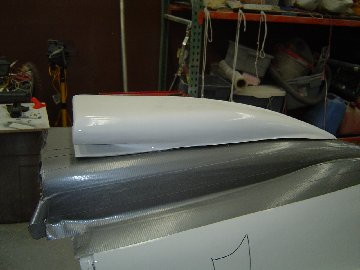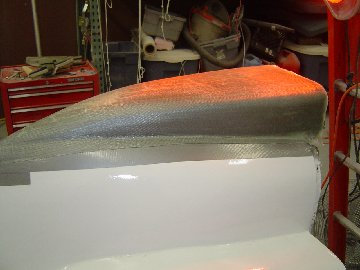 Remember the cowl that didn't work .Ok off came the little scoop and I made a pink foam big scoop. I just cut the old scoop out then glued together some cheap pink foam cut to the shape I needed. This foam is cut to fit in the cowl then I put a release layer of tape and waxed it. Glass it up pop it off pull the foam out and cleco and glue it to the existing cowl after it cures cut out the excess old cowl on the inside so it matches the new cowl. I use a high speed 5 in grinder one with a cutting blade and the other with a 36 grit disc this makes fast work of this process.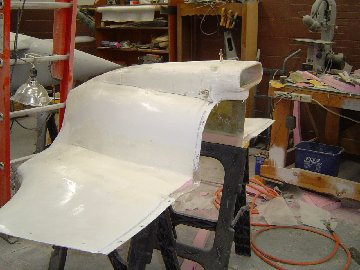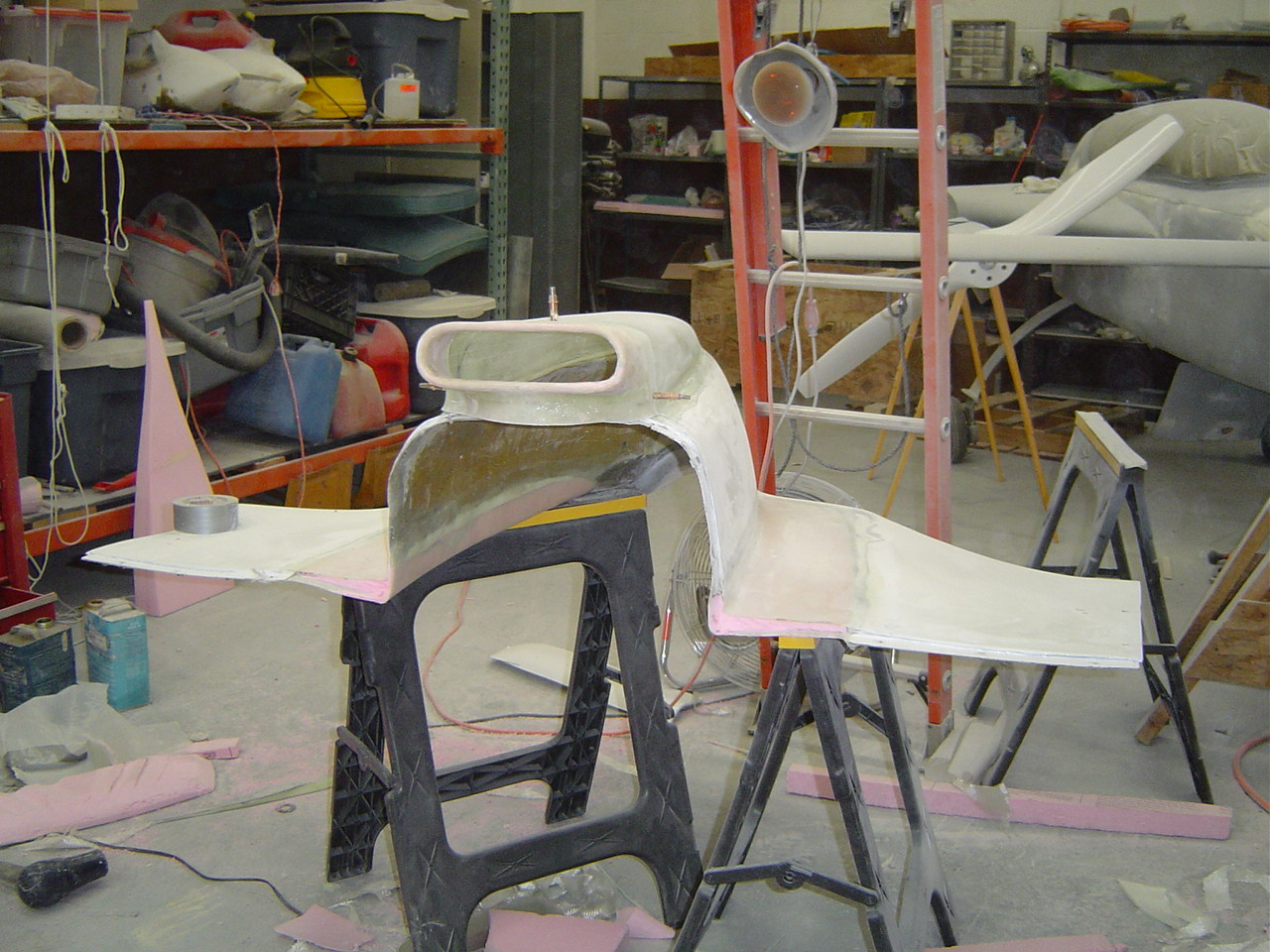 About the same time that I was shaping my new scoop I made the scoop extension too so it was ready to go on. This scoop was to short and didn't cool .I corrected this by extending the scoop at least 8 inches so it extended in front of the gear leg it then cooled like a refrigerator. I did this in a weekend.