Return To Tips & Tricks NOSE EXTENSION PAGE
Photos courtesy of David Hanson. Dave has built several canard planes. He is a master at Long Nose extensions and paint. Dave is one of those guys that knows how to create beautiful shapes and contours out of foam and glass. His work is so fast and clean it is just amazing to watch.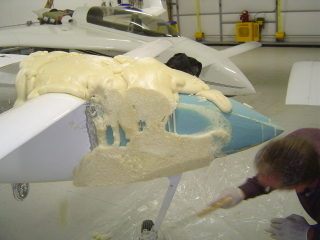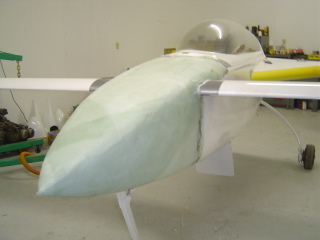 Dave just pulled out a saw and cut the nose off like it was a an every day event.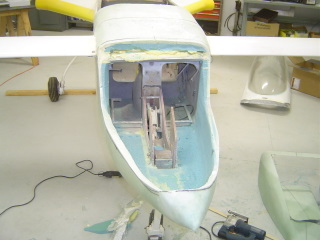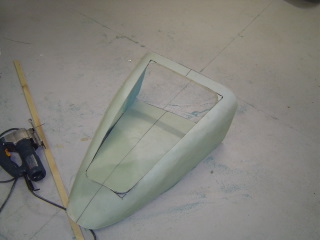 This entire job took him less than 48 hours. He is just great with foam and glass! I think this is because Dave just has a natural ability to envision the finished product long before the work starts. Most of us have an idea of what we want before we start. Dave is finished long before he begins the work. I've watched him do this multiple times on other aircraft. He's outstanding with glass planes.
You can see the DeWalt Circular saw on the floor that he cut the nose off with. 24 hours later in the right picture you can see the new longer nose on the airplane ready for glass and finish work .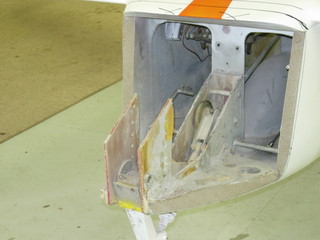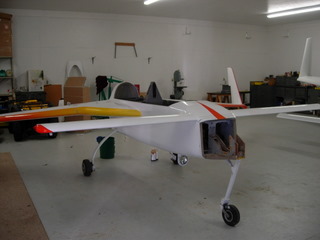 Finished pictures of this airplane can be seen in the paint section of Tips & Tricks.